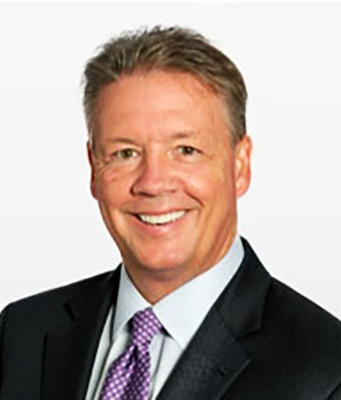 John Berisford grew up in Moundsville, West Virginia and studied Political Science at West Liberty College, earning a bachelor's degree, before attending West Virginia University and earning his master's degree in Labor and Industrial Relations. He joined PepsiCo after graduate school and spent 22 successful years in a variety of roles in the company. He became Chief Human Resources Officer of The Pepsi Bottling Group in 2005 after helping to spin off and IPO the bottling business five years earlier. Among other strategic projects, he co-led the integration after PepsiCo reacquired the independent Pepsi Bottling Group into its global operating business portfolio in 2009.
In 2011 he joined what was then the McGraw-Hill Companies as the Executive Vice President of Human Resources. In this role, he was instrumental in creating and executing on the Growth and Value Plan, resulting in the sale of McGraw Hill Education and a number of smaller businesses and the launch of S&P Global as a publicly traded company.

John was appointed President of S&P Global Ratings in 2015, and he is currently a director of two of its largest legal entities, S&P Global Ratings Europe Limited and Standard & Poor's Financial Services LLC.  John also serves as the Chairman of the Board of Directors of CRISIL (NSE: CRISIL), an integrated, global analytics company based in Mumbai, India.
John lives in Connecticut with his wife Lori and daughters Lane and Liza.