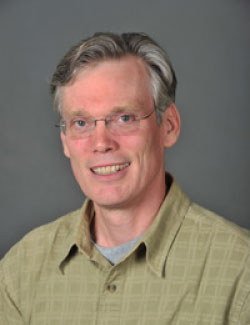 Stratford Douglas Ph.D.
Expertise
 Dr. Douglas's research focuses on energy economics and applied econometrics. Applied econometrics is the development and selection of appropriate statistical models for investigating interesting economic problems.
Within energy economics, his interest centers on issues related to the competitive restructuring of U.S. electricity markets. His experience in energy matters includes consulting work for the West Virginia Governor's Office, DOE-funded research collaboration with electrical engineers at WVU's Advanced Power & Electricity Research Center (APERC), and a three-year stint as an economist at the Federal Energy Regulatory Commission.
Education
Ph.D., Economics, University of North Carolina
B.S., History, University of North Carolina