BUSINESS COMMUNICATION CENTER
The Business Communication Center, located in Reynolds Hall 2412, offers assistance and tutoring in writing, oral communication, presentation preparation, library research, and document design software. Business students at any level, from first semester to graduate studies, may seek assistance from the Center. Our goal is to help students become effective, confident, and career-ready. We use interactive, cooperative learning techniques to meet each student's needs. We also reach out to the WVU community of faculty, staff, and community partners by providing resources to enhance the practice of communication.
BCC SPRING 2023 BUSINESS COMMUNICATION WORKSHOPS

This spring's workshop series is designed primarily for undergraduate students, and focuses on learning professional communication strategies that you can immediately apply to your life. All are welcome.
Registration for all events takes place via Handshake.
Powerpoint Isn't What it Used to Be: How Industry Uses Slide Decks in the 21st Century
Thursday, February 16
1-1:30 p.m. in the Ideation Hub (REH 3000)
How do workers in industry use slide decks in the 21st century? How does the corporate world embrace technology without boring us all to death? Come meet with this lively panel of industry leaders to discuss the ways that slide decks have transformed, grown, & changed with the evolving world of corporate communication.
REGISTER FOR FEB. 16
GEIC Prep Workshop
Monday, March 6
4-5 p.m. in REH 4006
Prepare for the GEIC by learning tips and tricks for a successful interview.
REGISTER FOR MAR. 6
Improve Your Listening Skills
Tuesday, March 28
1:30-2:30 p.m. in the Ideation Hub (REH 3000)
In this interactive session, learn and practice strategies to improve your critical listening: a skill which will help you in the classroom, your personal relationships, and the workplace.
REGISTER FOR MAR. 28


Write on Site
Every 1st Tuesday of the month; 8:30 - 9:30 beginning Tuesday, September 7th in the BCC

We are looking for PhD Students and Faculty who are interested in working on their research or dissertation in the presence of others. If interested please sign up via email to Tynetta Johnson at trjohnson1@mail.wvu.edu.

 Located in  Reynolds Hall 2412
Monday – Thursday 9:30-5:00, Friday 9:30-2:00

MEET OUR STAFF
Elizabeth Tomlinson
Director
Elizabeth Tomlinson, Ph.D. is the director of the Business Communication Center. She is a Teaching Associate Professor in the Marketing Department, and has worked at WVU since 2011. She specializes in teaching and researching business communication related topics, and particularly enjoys working with students on projects involving business clients from the community. She earned her Ph.D. from Kent State University, an MA from John Carroll University, and a Bachelors of Arts from The College of Wooster. 
Tynetta Johnson
Program Manager         
Tynetta serves as a Program Manager for the Academic Engagement Success Center. She has been at WVU for 7 years. Tynetta manages the Neidermeyer Scholars and Tutor program and collaborates with the BCC. Her responsibilities include recruiting, training, supervising, program development, course-based resource generation for learning support, as well as marketing and outreach.  In this role she also evaluates performance and provides ongoing professional development for Neidermeyer Scholars, Tutors and BCC Consultants.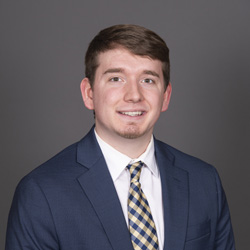 Andre Denault

Andre is a Junior at WVU and is an Accounting and Finance major. He interned at CliftonLarsonAllen this past summer and it is his second year with the BCC. He is an avid WVU sports fan and loves the Baltimore Ravens. In the future, Andre looks forward to pursuing a masters' degree in Forensic Accounting or in Finance.
Makenzee Hall
Makenzee is a Senior at WVU and is majoring in Business Management with an area of emphasis in Human Resources. She interned at Target this past summer and will be a new addition to the BCC this Fall. She is looking forward to helping individuals grow as business professionals. Makenzee is a Milan Puskar Scholar and member of The Rack. In her free time, she likes to catch a HIIT class at The Rec or go to Target for fun. Makenzee is set to graduate in May 2023.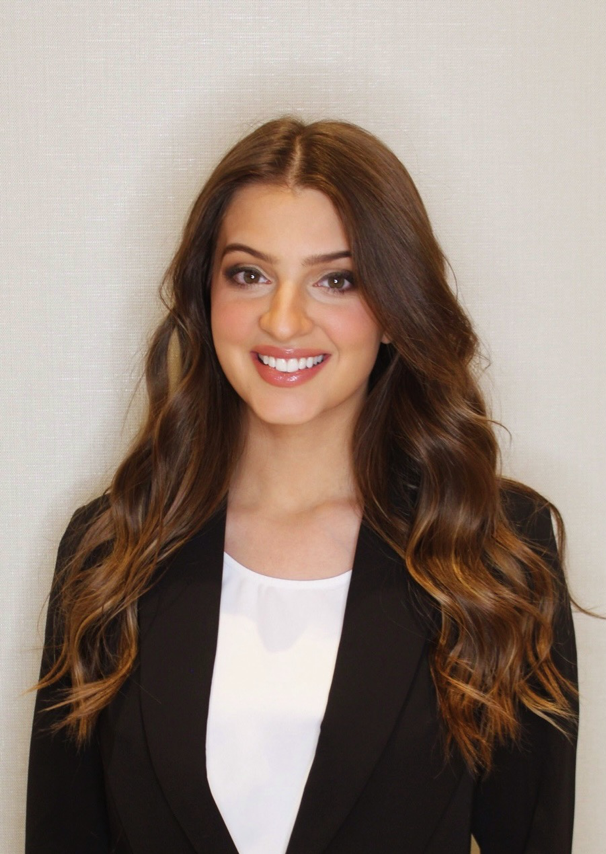 Sophia Martino
Sophia is a senior at WVU majoring in Finance with an area of emphasis in Wealth Management and minoring in Communication Studies. She is an active member of the business fraternity Delta Sigma Pi, where she currently holds the position of Vice President of Alumni Relations. She has previously worked as a University Teaching Assistant and is excited to expand on her passion for communicating as she works for the BCC! Outside of school, Sophia enjoys hiking, cooking, meeting new people, and spending time with family and friends.
Emily Eckenrode
Emily is a Junior from Philadelphia studying Hospitality and Tourism Management, Political Science, and Recreation, Parks, and Tourism Resources. She is passionate for outdoor recreation, travel, and tourism, and has experience with Nemacolin Woodlands Resort and Hershey Entertainment. Outside of the BCC and classes, Emily enjoys paddle boarding on Cheat Lake, practicing guitar, cooking and spending time outside.
Morgan Holtzclaw
Morgan is a Senior at WVU majoring in Finance and minoring in Accounting. It is her first year with the BCC. She is also involved with the Chambers College Women in Business Club where she serves as Vice President of Membership. She had the opportunity to intern with TC Energy this summer as a member of the Cost Planning & Analysis Team. In her free time she enjoys spending time with friends, exploring the outdoors and traveling.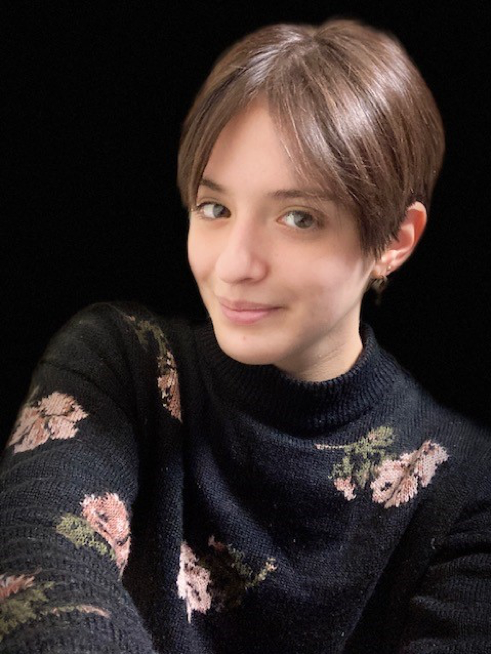 Katie Loayza
Katie is a junior at WVU earning degrees in Music and Hospitality & Tourism Management. Spring 2023 is her first semester working with the BCC. Besides her WVU employment, she has worked as a restaurant server and private music lesson teacher. She is currently applying for summer internships with various resorts. In her free time, she enjoys being active, doing crossword puzzles, going outside, and reading.

Gwen Johnson
Gwen is a Graduate Consultant for the BCC. She graduated from WVU in May 2022 with a Bachelor's degree, as an Accounting major. She is expected to graduate with her Masters of Science in Human Resources Management in December 2023. She enjoys skiing, cooking, and traveling in her free time.

Bo Dorman
Bo is a Senior at WVU majoring in Finance and minoring in Marketing. This is Bo's first year with the BCC. He enjoys running, traveling and spending time with friends and family. Bo is also part of the SMIF Program at WVU.

Jacob Ellis
Jacob is a Senior at WVU studying accounting, marketing, and political science. He enjoys podcasts, skiing and dirt biking. After graduation, Jacob plans to continue his education at WVU through the MAcc program.