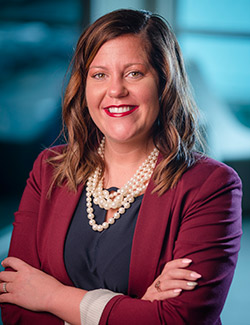 Julia Bolt
Expertise
Julia is the Assistant Director of the BrickStreet Center for Innovation and Entrepreneurship, housed at the College of Business and Economics at West Virginia University. Julia has an eclectic background; mostly focusing on public relations, marketing, communications and event planning. In her current role, she runs the Statewide College Business Plan Competition, the Statewide High School Business Plan Competition, the advisor to the Collegiate Entrepreneurs Organization at West Virginia University, and an advisor in experiential learning projects.
Julia is, also, the dean of the WV Governor's School of Entrepreneurship. This is a three-week, intense experience open to high school students currently in 9th through 11th grades in the state of West Virginia. The young innovators will learn about business models, design thinking, and scaling new startup ventures.
She holds a bachelor's degree in Communication Studies from the Eberly College of Arts & Sciences and a masters degree in Integrated Marketing Communications from the Reed College of Media, both at West Virginia University. After receiving her bachelor's degree, Julia spent time in Washington, DC working for an international public relations firm. There she worked right alongside one of the top lobbyist in DC and another WVU alumni on the firm's Government Relations practice. After the firm decided to take on a different public relations model, she decided to take her talents to Arizona. In Arizona, Julia managed all of the marketing, social media, events and client relations for a small business in the auto insurance industry. After spending a year and a half in Arizona, she just couldn't resist the mountain hills. Julia has been back at her alma mater since 2013 and loves being closer to family and working for the institution she fell in love with years ago. 
Education
B.A., Communication Studies, West Virginia University
M.S., Integrated Marketing Communications, West Virginia University