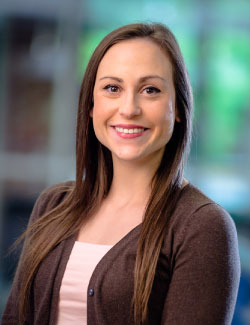 Rachel Nieman
Expertise
Rachel is the point of contact for all prospective B&E students. She is responsible for recruiting high school and transfer students to the WVU College of Business and Economics.
Rachel has been with B&E since May 2012. She wrote articles for the College's monthly E-Newsletter and biannual magazine as part of B&E's Communications and Marketing Department. While in that role, she also managed social media sites for B&E and oversaw marketing, promotions and customer service for the B&E Online Store.
Rachel also serves as the Vice Chair of the WVU Council for Women's Concerns, an organization that promotes equality and empowers women in all areas of the University and local community by facilitating a dialogue on women's issues and serving as a resource for women and girls.
Education
B.S. in Public Relations, WVU
M.S. in Integrated Marketing Communications, WVU