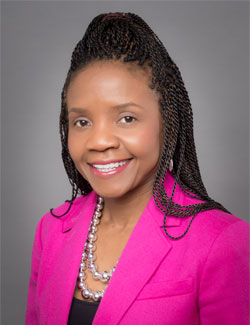 304-293-2447AnnMarie.Hibbert@mail.wvu.edu215Business and Economics Building
Finance
Ann Marie Hibbert Ph.D.
Associate Professor and Finance Ph.D. Program coordinator
Expertise
Dr. Hibbert's main research interests are in behavioral finance, fixed income securities and derivatives. Her teaching experience includes courses on corporate finance, securities analysis/portfolio management and derivatives.
Dr. Hibbert's work has been published in The Journal of Banking and Finance, The Financial Analysts Journal, The Financial Review and The Journal of Behavioral Finance.
Education
Ph.D., Finance, Florida International University, 2008
MBA, Florida International University, 2003
B. S., (Honours) Electrical and Computer Engineering, University of the West Indies, 1995