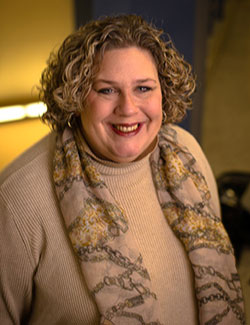 304-293-0667Susan.Lantz@mail.wvu.edu206Business and Economics Building
Marketing
Susan Lantz Ph.D.
Teaching Associate Professor
Expertise
Susan Jennings Lantz is the Director of the AeSC, serves as the Director of the WVU Campus Read for the Office of the Provost, and teaches BCOR 185, 199, and 299. Lantz earned her Ph.D. in English with an emphasis in Cultural Studies.
Before coming to the WVU College of Business and Economics, she spent 22 years working in various areas of the University, including holding positions as the Assistant Director of Student Employment in the Division of Human Resources, the Associate Director of Career Services in Student Affairs, and as the Parent Advocate in the Office of the President.
Her professional interests include assimilation and retention of first year students, intergenerational communication in the workplace, and business communication. Her work has appeared in Human Resources Magazine, Student Affairs Today, and the CUPA HR Electronic Newsletter.
Education
Ph.D., English, West Virginia University
M.A., English, West Virginia University
B.A., English, West Virginia University
Honors Awards
2015 WVU Marketing Department Award for Outstanding Contribution to Service
2011 Mary Catherine Buswell Award for Service and Advancement for the Women of WVU and the Morgantown Community