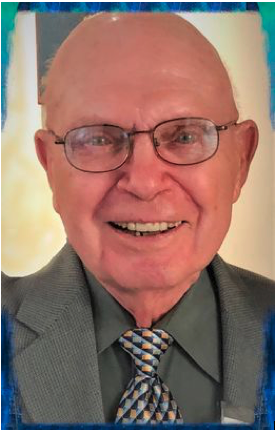 Albert Lewis was born in 1928 into a coal mining family. He was raised in Morgantown. Attended Morgantown High School where he was recruited by the U.S. Marine Corps in 1944 and served during World War II. In 1951 Albert received his business degree from West Virginia University thanks to the G.I. Bill. Also, completing WVU's ROTC program, he was commissioned as an officer in the U.S. Army Signal Corps. While at West Virginia University, he met and married Doris, his wife of 72 years.
He returned to Morgantown, after serving during the Korean War. He took a management position with Sterling Faucet. Then on to Houze Glass Company in 1956. It was at Houze Glass where he was given the opportunity to develop their glass fiber technology for commercial and military applications. In the early 1960's, Houze was purchased by Aerojet General. He and the family moved to Southern California.

As a senior engineer, Albert, developed new glass and fiber materials to achieve lighter weights, better acoustics, and fire protection in conjunction with the space race. His research work in the glass and applied sciences advanced the knowledge and use of integrated glass fibers materials for structure and fire protection. When the opportunity came, Albert acquired the Aerojet glass fiber assets and started his own research and development business. In 1968, he founded Glass Incorporated and in 1973 Glass Inc. International. He is currently Owner and CEO. Glass Inc. International licenses glass fiber and glass making technology, provides research, engineering, and consulting services to the glass industry.
Worldwide he and his team have built 30 glass and glass fiber manufacturing facilities throughout the world. In addition, he has developed an in‐house precision casting foundry to supply those customers with proprietary equipment and spare parts. Albert holds 27 U.S. and International Patents in glass technology and chemistry. The most recent being the development of high temperature glass fiber, using recycled glass, which has better acoustic and fire protection for commercial and military aircraft. By far this is the most exciting research for Albert because of the life saving potential in event of an aircraft fire.
Through his 70 years of research and engineering, he counts his greatest achievement to be those he helped. He and Doris established the Helen Lewis Medical Research Foundation to help the people of West Virginia and W.V.U.