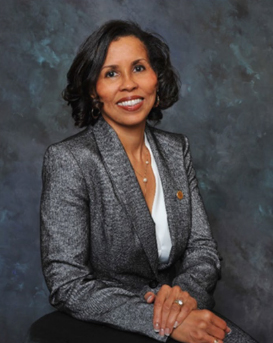 President and founder of Action Facilities Management
Lewis Jackson is the president and founder of Action Facilities Management, a premier government and commercial contract firm specializing in building integrated facilities maintenance, janitorial/sanitation, administrative and security services.
By prioritizing her clients' missions, her employees' well-being, and investing in both corporate and community support, she has grown AFM to include just under 400 employees in 10 states and Washington, D.C. AFM has championed diversity through its employment practices and retention programs, and is proud to be among the minority and women-owned small businesses that represent West Virginia.
Lewis Jackson is also focused on building her community. For the past several decades, she has poured her time, leadership and generosity into myriad organizations that prioritize education, health, support for the disadvantaged, and local entrepreneurship. She was previously appointed by Governor Manchin to the WVU Board of Governors and the WVU Hospital Board of Directors. She currently serves on the Discover the Real West Virginia Foundation, West Virginia Higher Education Policy Commission, West Virginia Regional Technology Park Board of Directors, WVU Medicine Cancer Institute Council, the United Bank Advisory Board, and numerous other committees and boards.
Lewis Jackson is a graduate of Fairmont State with Accounting and Banking degrees. She is a native of Clarksburg, West Virginia and currently lives with her husband, Kenneth Jackson, in Morgantown, WV.