The  West Virginia University  John Chambers College of Business and Economics will induct a new class of exceptional alumni who are leaders in financial information, law, technology and higher education as part of the 11th class of the  Roll of Distinguished Alumni.
The inductees in the 2021 class are John Berisford, president of S&P Global Ratings; David DeCenzo, president emeritus of Coastal Carolina University; and Nanette Heide, partner at Duane Morris LLP's corporate practice group.
Tina Bigalke, chief diversity officer of PepsiCo, will also be recognized at this year's in-person event with the 2021 class. Bigalke was inducted virtually as part of the  2020 class.
The 2021 class members join 42 fellow Chambers College graduates honored through the Roll of Distinguished Alumni since its establishment in 2011. Inductees are recognized for their tremendous success and professional leadership in business who can serve as role models for students.
 "It is my honor to celebrate four alumni who have forged inspiring professional paths that began here in West Virginia," said  Joshua Hall, Milan Puskar Dean. "Their careers span diverse industries but share roots in the degrees they earned. They serve as examples to their communities and our students that business leaders should be innovative, ambitious and hopeful in equal measure, which are lessons we need more than ever as we move toward a post-pandemic economy."
The inductees will be celebrated with their families and esteemed guests Friday, March 25 in Morgantown.
2021 inductees
John Berisford
Berisford moved a significant distance from his native Moundsville, West Virginia to lead an international financial information and analytics corporation with over 70 offices across 35 countries. Since 2015 he has served as president of S&P Global Ratings, where he is responsible for all aspects of the business, including commercial, analytical, control and operations functions. He also serves as director of two of its largest legal entities, S&P Global Ratings Europe Limited and Standard & Poor's Financial Services LLC. He is also chairman of the board of CRISIL, an integrated global analytics company based in Mumbai, India.
He previously served as S&P Global's executive vice president of human resources, which entailed overseeing the creation of McGraw Hill Financial and the sale of McGraw-Hill Education, as well as the launch of S&P global as a publicly traded company.
Prior to joining S&P Global, Berisford began his career at PepsiCo, at which he held a variety of roles over 22 successful years. He spearheaded global initiatives and transformations, including the integration of the independent Pepsi Bottling Group into the corporate structure.
Berisford earned his master's degree in labor and industrial relations from WVU and a bachelor's degree in political science from West Liberty College. He lives in Connecticut with his wife Lori and daughters Lane and Liza.
David DeCenzo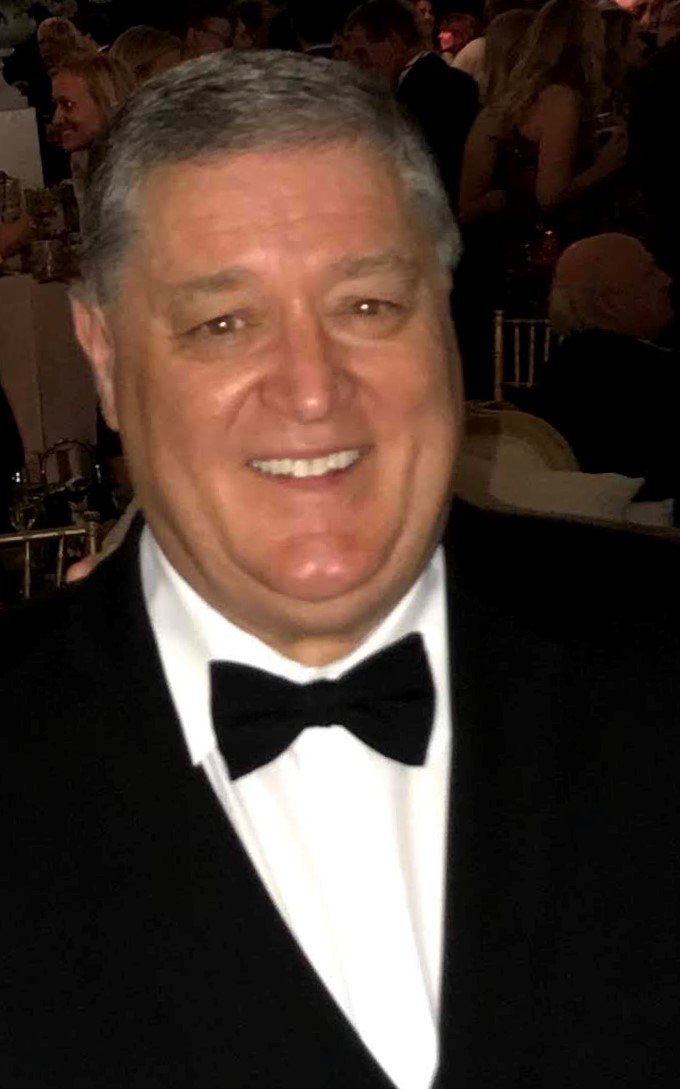 DeCenzo is recognized for the tradition, integrity and excellence he brought to his life and to his leadership at Coastal Carolina University. Upon his retirement at the end of 2020, the board of trustees awarded him the title of president emeritus.
He led a strategic planning process that resulted in enormous growth in academics, enrollment, campus facilities and national recognition. During his tenure, the university's student enrollment increased more than 38 percent; academic programs expanded from 39 to 94 undergraduate majors and from fewer than 5 master's degrees to 27 master's degrees, plus two educational specialist degrees and two doctoral programs. The university earned national accolades from Forbes Magazine as one of America's Best Colleges and America's 100 Best College Buys for nearly a decade. He also oversaw the university's most ambitious construction program that invested more than $300 million in new campus facilities.
DeCenzo previously served as Costal Carolina's provost and dean of the E. Craig Wall Sr. College of Business Administration at the university, and he was instrumental in establishing the MBA program in 2006. He previously served in faculty and administrative roles at Towson University in Baltimore, Maryland. His teaching and research interests focus on management, human resource management and organizational behavior.
DeCenzo earned both his master's degree in labor economics and doctorate in industrial relations from WVU, and his bachelor's degree in economics from the University of Maryland. He and his wife Terri live in Pawleys Island, South Carolina and have four children and four grandchildren.
Nanette Heide
Heide is a partner in Duane Morris LLP's corporate practice group and global co-chair of its private equity division. She regularly represents private equity and venture capital investors, multinational and domestic corporations (public and private) in a wide spectrum of corporate transactions, and she has experience in the formation of private equity funds and REITs She also serves as team lead of the firmwide private equity industry group and senior advisor of the fashion retail and branded consumer products industry practice group.
She is a co-founder of Exponent Women, a networking platform focused on building the presence of women dealmakers in the finance ecosystem. Earlier this year, Mergers & Acquisitions named Heide to its Top 25 Most Influential Women in Mid-Market M&A.
Heide previously worked for two technology companies as general counsel and chief financial officer. She began her legal career at the Spilman Thomas & Battle law firm in Charleston, West Virginia. She received dual bachelor's degrees in chemistry and economics at WVU before earning her law degree at Washington and Lee University School of Law, where she was editor in chief of Washington and Lee Law News. She lives in New York.
-WVU-
03/22/22
CONTACT: Heather Richardson
Assistant Dean for Communications, Engagement and Impact
John Chambers College of Business and Economics
304.293.9625;  hrichard@mail.wvu.edu